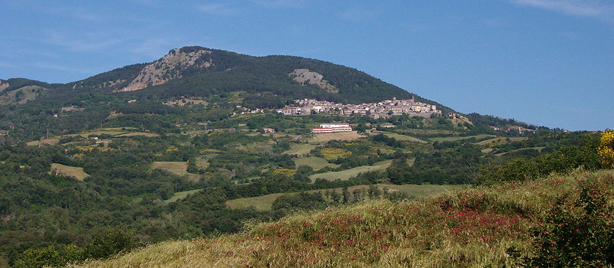 Montecucco Wine Road
The Montecucco wine road is organised in a main itinerary and in five small itineraries that cover the area, passing through the most interesting places from the historical, cultural, ambiental and agricultural point of view.
The main tracing link the following villages: Paganico, Sasso d'Ombrone, Poggi del Sasso, Montecucco, Cinigiano, Porrona, Montenero, Montegiovi, Montelaterone, Castel del Piano and Seggiano.
There are important products in this area: besides wine as Montecucco D.O.C. and Maremma Toscana I.G.T., it is worth to be remembered the oil (I.G.P. Toscano, especially Seggiano), the chestnuts, that will have the label I.G.P. (Chestnut of the Amiata mountain), but also the mushrooms, especially porcini and ovuli and the honey of high quality.